…………….

About PULPDENT® Corporation
PULPDENT® Corporation is a family-owned dental research, manufacturing company and leader in bioactive dental materials. ACTIVA BioACTIVE™, developed by PULPDENT, is the first esthetic bioactive restorative material. ACTIVA behaves much like natural teeth and stimulates the formation of apatite (the building blocks of teeth), chemically bonds to teeth and helps protect against decay. For over 70 years, Pulpdent has been committed to product innovation, clinical education and patient-centered care. To stay updated on bioactivity and learn about the Heroic Dentistry Series, which demonstrates ACTIVA's unprecedented capabilities, visit the Pulpdent blog
Thermo Scientific – a commitment to analytical precision
Thermo Scientific instruments, equipment, software, services and consumables empower scientists to solve for complex analytical challenges in pharmaceutical, biotechnology, academic, government, environmental and industrial research, as well as the clinical laboratory.  Our products address a range of needs from sample, material characterization and chemical analysis to clinical diagnoses and biological-based therapeutics manufacturing.
The thermofisher.com domain is now the home for Affymetrix and eBioscience life sciences products and includes all Thermo Scientific product and purchasing information, documentation, and resources. Product areas include lab equipment, lab plasticware, mass spectrometry, chromatography, molecular biology, protein biology, clinical and diagnostics, and more.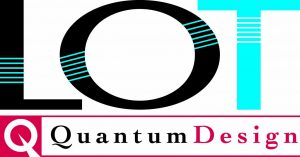 LOT-Quantum Design is a leading European distributor of high-quality scientific instruments and components. The company offers components and systems used in life science, materials science, imaging, spectroscopy, photonics and nanotechnolog. LOT-Quantum Design was founded over 45 years ago and employ more than 140 dedicated staff across Europe.

Founded in 1927 and headquartered in Warsaw, Indiana, USA, Zimmer Biomet is a global leader in musculoskeletal healthcare.
Zimmer Biomet Spine is a leader in restoring mobility, alleviating pain, and improving the quality of life for patients around the world by delivering to surgeons a comprehensive portfolio of quality spine technologies and procedural innovation, best-in-class training and unparalleled service via a network of responsive team members and sales professionals.
We collaborate with healthcare professionals around the globe to advance the pace of innovation.
Our products and solutions help treat patients suffering from disorders of, or injuries to, bones, joints or supporting soft tissues. Together with healthcare professionals, we help millions of people live better lives.
We have operations in more than 25 countries around the world and sell products in more than 100 countries.